Do you find social media a useful tool for your practice and for attracting new patients? If so, we'd love to talk to you.
What We're Doing
We're currently working with our partners at Physio First to produce an article and case study on physiotherapists who use social media well.
We originally wrote a case study for osteopaths, featuring Sam Hall, an osteopath in Old Windsor, and Shaun Tyler, who runs an osteopathic clinic in Colchester. We interviewed them both about their strategies and published the case study with tips on Facebook marketing, all of which you can read here.
Earlier this year, we adapted the case study into an article for Osteopathy Today, to show other osteopaths what their colleagues were doing to grow on social media and to help them get started with their own social growth. Read the article here.
We're now working with Physio First to produce a similar article for physiotherapists, hoping to share more helpful knowledge that will allow more physical therapists to successfully promote their practice.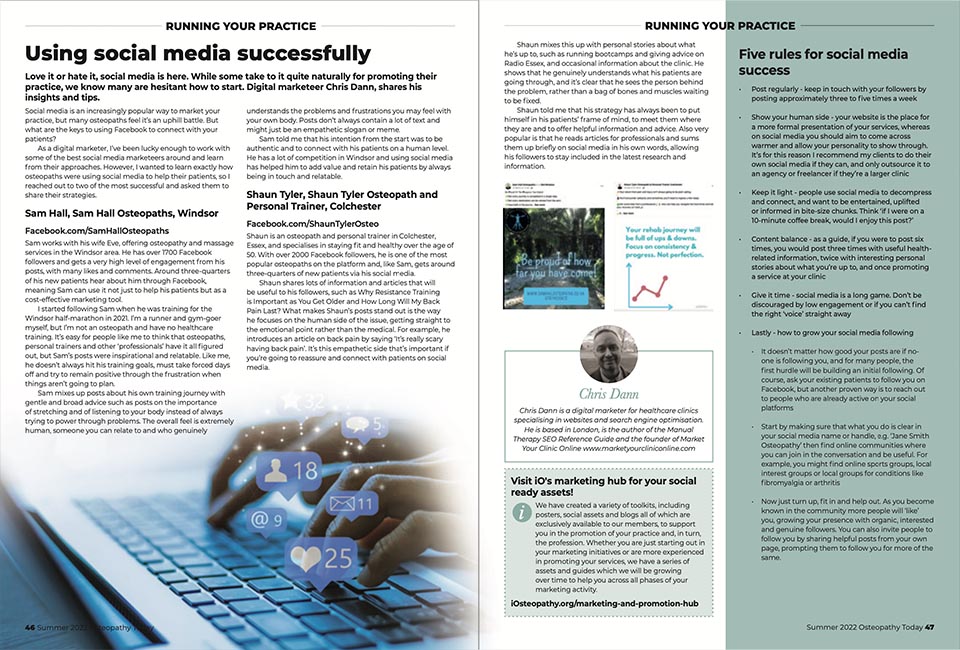 How Does it Work?
We're looking for two or more physios who find social media a useful tool for growing their practice and attracting patients. We'll have a 10-15 minute chat with you on the phone about the difference social media makes to your practice, the strategies you use and why.
We'll then take everything you've said and write it up into a case study which we'll then send to you to read through and approve before it's published. The case study and article will then be published in the Physio First journal and on our blog, and shared through our own social channels.
What's in it for Me?
As well as having the opportunity to share information and promote your profession, there are some promotional opportunities from being part of a case study like this.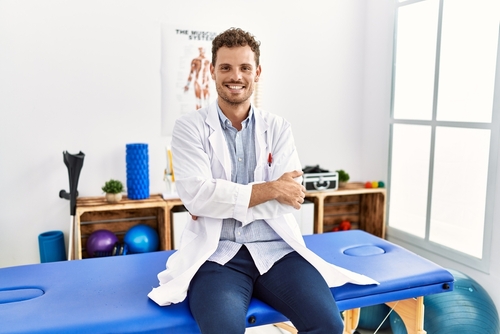 You'll be featured in Physio First's communications, which can give you great credibility with your patients. Good social media is about connecting with your followers and offering them value, so we focus on how you do this and how your use of social media shows that you care about and connect with your patients, meaning you have some great quotes which you can use for your own promotion.
You'll also be featured on our website and social media, which means some valuable inbound links from our site, which will help with your SEO.
I'm in! What Now?
If you'd be happy to talk to us about how social media has helped your practice, or if you'd just like to know more, please get in touch! You can contact us, or speak to Physio First directly by calling 01604 684960, or emailing minerva@physiofirst.org.uk.