We can help you with your current website. Whether you need a few quick updates, or you want a visual refresh or SEO services, we'll be happy to help.
We are WordPress experts and experienced with Wix and Squarespace, and also experienced coders who can help you with hand-coded websites or custom coding requirements. We can also help improve design, user experience and mobile responsivity, without a hefty price tag.
We work by the hour and no job is too small. Contact us or book a Free Web Review and we can get started immediately.
In a 30-minute Zoom call we'll discuss your current website and SEO, including free reports on your current site, and answer any questions you have about your site and Google rankings. 
Need something updated or removed or some new material added? We're here for anything from a quick text update through to getting new pages designed and out there quickly. We have a responsive service and no job is too small.
Want to change the look of your site without getting a brand new one? Let's talk about some new ideas for your site. We can make quick design improvements to your current website that don't need to cost the earth.
If you like your current website but want it to look better on mobiles, we can do it. Around 50% of your patients will be using a mobile device to view your site, so we take mobile experience just as importantly as desktop.
Search Engine Optimisation
If you're considering SEO services for your site, you might like to book a Free Web Review. We'll prepare some reports on your website and current SEO performance, answer all your questions and discuss any services that might be useful to you at your current stage and budget.
Finding the right words to describe your practice is hard. We can write text for your site that hits the right tone, and appeals to patients whilst accurately explaining what you do. If your text needs to be ASA-compliant (osteopaths and chiropractors), we'll submit and rework it until it's approved*.
* ASA allows free assessment of 2000 words (4 pages of A4) per business/website.
If you're getting error messages or white screen, if you need a server migration or an SSL (browser padlock), if your website has been hacked or any other developer issues, please contact us. We're experienced coders and will get you back in business fast.
Need plugins updated, backups made, problems fixed, maybe just someone to give your website an MOT? We can make sure your website is up-to-date and secure, and review it at intervals of your choice.
"Chris updated my old website making it much more user friendly.
Chris is attentive, efficient and really knows his stuff. A very good working experience I highly recommend him."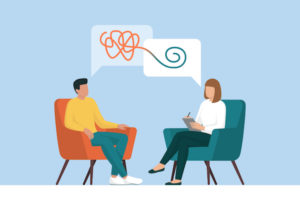 How to write and structure sales text for talking therapy, with 71 of the most useful words and phrases
Read More »