Gain the confidence of patients and colleagues with a stunning professional website. I build contemporary websites that look great on all devices and give a top-class image of your practice.
I offer an all-inclusive service for new sites, including design, comprehensive SEO, and professional copywriting, with no surprises or hidden extras.
I want to ensure you finish with a website you're proud of and which you can direct people to with confidence. I'll guide you through every stage of the design process to make sure your site is perfect for you, and take care of all technical and SEO aspects so your site functions perfectly.
To help during the current recession, you can now spread the cost of your new website over 4 months, allowing you to invest in your business without worrying about cashflow.
Contact me for more details.
Please contact me for links to previous work and my full portfolio.
A contemporary website design that will give a top-class image of your practice.
Quality Mobile Experience
With half your users typically on a mobile device, I take mobile experience as seriously as desktop.
Search Engine Optimisation
I'm a healthcare SEO specialist and all my sites are built with SEO as standard.
Professional, appealing, and ASA-compliant website text.
Unlimited professional images included with your site
If you want to be able to edit and update your own site, I'll show you how.
In a 30-minute Zoom call we'll discuss your current website and SEO, including free reports on your current site, and answer any questions you have about your site and Google rankings. 
Every single website I build is designed especially for that individual client. You might already have a firm idea of what you're looking for, or you might just know the "feel" that you want to convey, or maybe you just want to see what I come up with. We'll take as long as you need to converge on exactly the right feel and tone for your unique business, ensuring you finish with a website you will be delighted with.
To start getting a feel for what you like, take a look at my website inspiration page.
"Chris updated my old website making it much more user friendly.
Chris is attentive, efficient and really knows his stuff. A very good working experience I highly recommend him."
Excellent service. New website has been great for business.
Chris has worked with me for several months and been far more than a website builder. We have chatted and he has inputted and made suggestions that have made our COGUK project come to life.
Search Engine Optimisation
For every website I build I include full on-page and technical SEO. What this means in simple terms is that although there might be other SEO services you want to pay for in the future, there is never going to be a need to hire someone to do SEO "for your website" – it's done. Every page of your website will be professionally optimised for your service, location and any other target keywords, and built according to Google's guidance on technical standards. Please drop me a line if you'd like to know more about the SEO process and where my services fit in.
Please contact me for links to previous work and my full portfolio.
I offer a fully-managed hosting service to host and maintain your website. I host with fast and secure Flywheel hosting, include unlimited phone and video support and do quick repairs and updates for free*. You'll also receive a monthly report detailing the work I've done to keep your site in top shape, including an analytics report on your site traffic.
I include a 3-month free trial of my hosting with all new websites, and if at the end you decide that 3rd party hosting is the most appropriate choice for your business right now, I'll migrate your site to the host of your choice for no extra charge.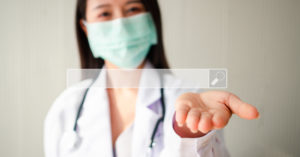 How SEO works for healthcare clinics. Understand keywords, Google Business Profile, your website, E-A-T, link-building, and how to choose your priorities.
Read More »